>
>
>
Tool Storage Tool Cart With Drawers
Tool Storage Tool Cart With Drawers
Brand :LYREIGN
Product origin :China
Delivery time :negotiate
Supply capacity :supply on demand
1.Novel design: LYREIGN ZYCA3 cnc mechanics tool cart The multifunctional cnc tool holder cart adopts a durable and fashionable design, which is welded by SPCC cold-rolled steel sheet metal at one time, which increases the service life and enhances the stability, effectively reducing the cnc tool holder to the tool The shock of cart with drawers.

2.Safe and stable: The cnc mechanics tool cart is equipped with four high-strength anti-skid and noise-reducing rubber wheels. Make sure your tool cart with drawers can be securely locked in any position while moving steadily.

3.Built to last: If you're looking for a cnc mechanics tool cart that can support your hard work, you've come to the right place! The load capacity of LYREIGN cnc tool series is 37% higher than other cnc tools of the same size to support our products! Compared to our tools, our products are acclaimed and durable.
LYREIGN ZYCA3 Trapezoid design utility tool carts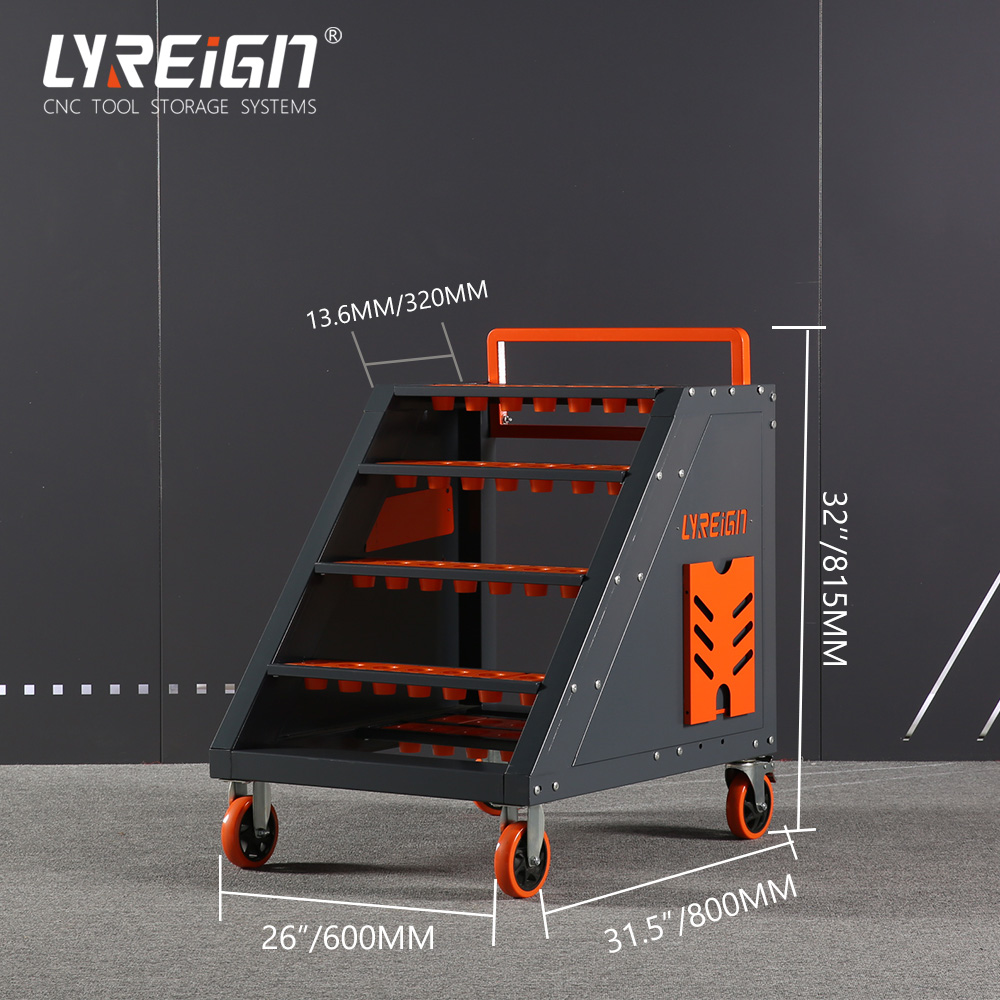 LYREIGN ZYCA3 cnc mechanics tool cart is a new product designed and developed in 2022, designed by professional designers for you. It is made of thickened SPCC cold rolled steel sheet. Pickling phosphating, electrostatic spraying and other processes make tool storage wear-resistant, convenient and clean. The overall trapezoidal design of cnc tool storage is convenient for storage. And a special type of cnc tool holder storage rack can be installed at the back to facilitate you to use various cnc tools One-piece metal enlarged handle, durable, can bear 1200LBS, you can use it with confidence, this tool cart with drawers has a variety of models for you choose. A thoughtful metal drawing pocket on the side protects your documents.

LYREIGN ZYCA3 tool cart with drawers detailed introduction
LYREIGN ZYCA3 tool cart with drawers improves the previous square design, and the trapezoidal storage is more convenient for you to store the cnc tool holder. And it is easy to move and store various types of cnc tool holders such as BT30/40/50, CAT30/40/50, HSK40/50/63/100 and other models
The cnc mechanics tool cart adopts a reinforced one-piece metal handle, the handle protrudes upwards, which conforms to the ergonomic principle and can effectively protect your waist from bending
LYREIGN ZYCA3 utility tool carts, Square ABS Tool Holder is made of high-quality ABS material, which can effectively reduce the impact of cnc tool holder on cnc tool storage.
Ease of Installation: The original LYREIGN series comes with a packing list and installation instructions, and in minutes you'll be delighted to have a new partner
After-sales guarantee: If you have any questions, please contact us in time, we will provide you with various solutions within 24 hours for your reference
Brand
LYREIGN
ltem No.
RGT-ZYCA3
model
HSK40/HSK50/HSK63/HSK100/BT30/BT40/BT50
capacity
HSK40 48CAP
HSK50 48CAP
HSK63 42CAP
HSK100 30CAP
CAT/BT/SK30 60CAP
CAT/BT/SK40 42CAP
CAT/BT/SK50 30CAP
product size
26"*31.5"*32"
Material
Cold rolled steel plate
Item Weight
85pounds
color
orange grey
Caster Type
Rubber Casters
MOQ
1 set
Packaging
Carton
Assembly Required

yes
Country of Origin
China
Manufacturer
LYREIGN
LYREIGN ZYCA3 tool cart with drawers Mass storage tool holder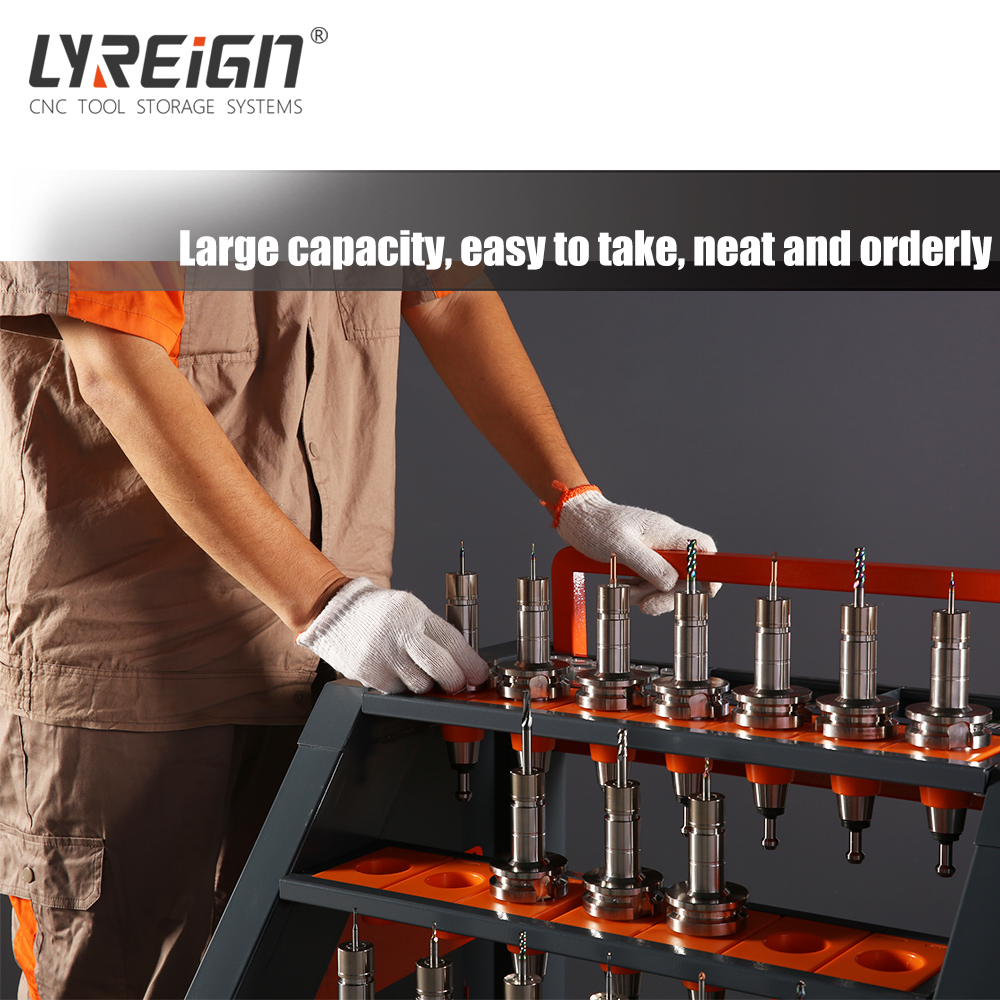 LYREIGN ZYCA3 tool cart with drawers integrated metal handle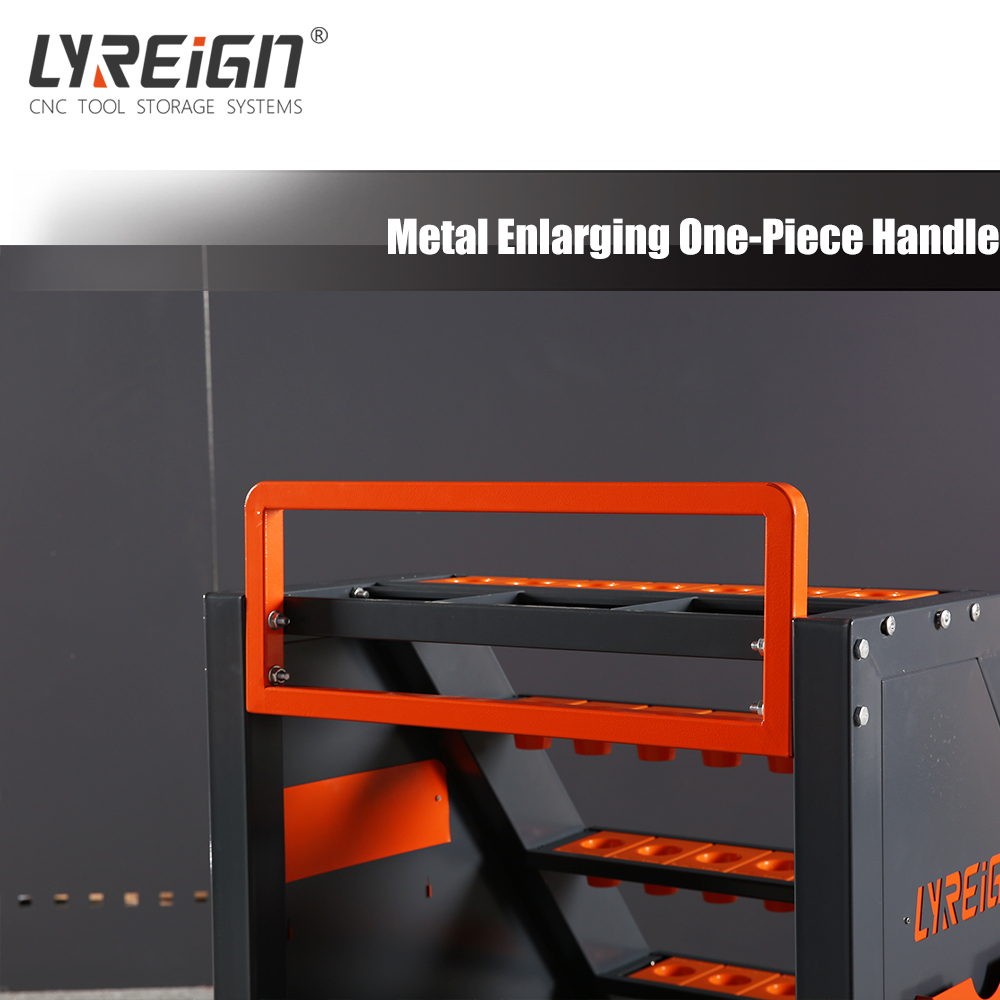 LYREIGN ZYCA3 tool cart with drawers for easy movement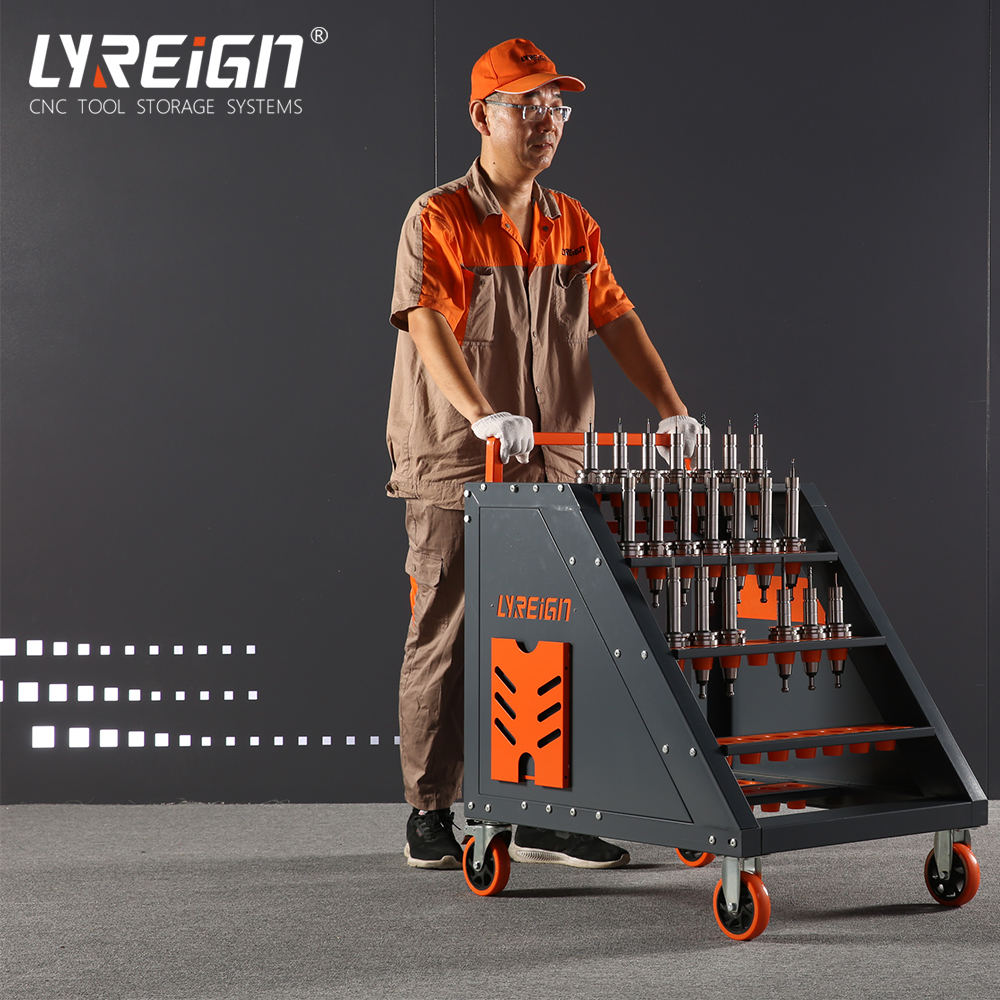 Please feel free to give your inquiry in the form below. We will reply you in 24 hours.