>
>
>
CNC Cutting Tools Warehouse Cabinet CNC Tool Rack
CNC Cutting Tools Warehouse Cabinet CNC Tool Rack
Brand :LYREIGN
Product origin :China
Delivery time :negotiate
Supply capacity :supply on demand
LYREIGN DJ105AC-6 cnc tool holder storage rack is made of SPCC high quality thickened cold rolled steel square tube. The shape of the whole body structure is triangular, which makes the cnc tool holder rack more sturdy.

DJ105AC-6cnc tool holder cart,CNC Wall Tree Locker uses high-quality ABS material to stably protect your cnc holders, if you need a combination of multiple models, then please let us know, we will prepare all and cnc tool for you The holders can be matched freely, used to store various types of CNC Wall Tree Locker, and are pre-installed

Our cnc tool trolley can store BT30/40/50, CAT30/40/50, HSK40/50/63/100, BT/CAT50, HSK100 can store up to 30 cnc holders, BT/CAT30 can store up to 60 cnc holders
LYREIGN DJ105AC-6 Double Sided CNC Cutting Tools Warehouse Cabinet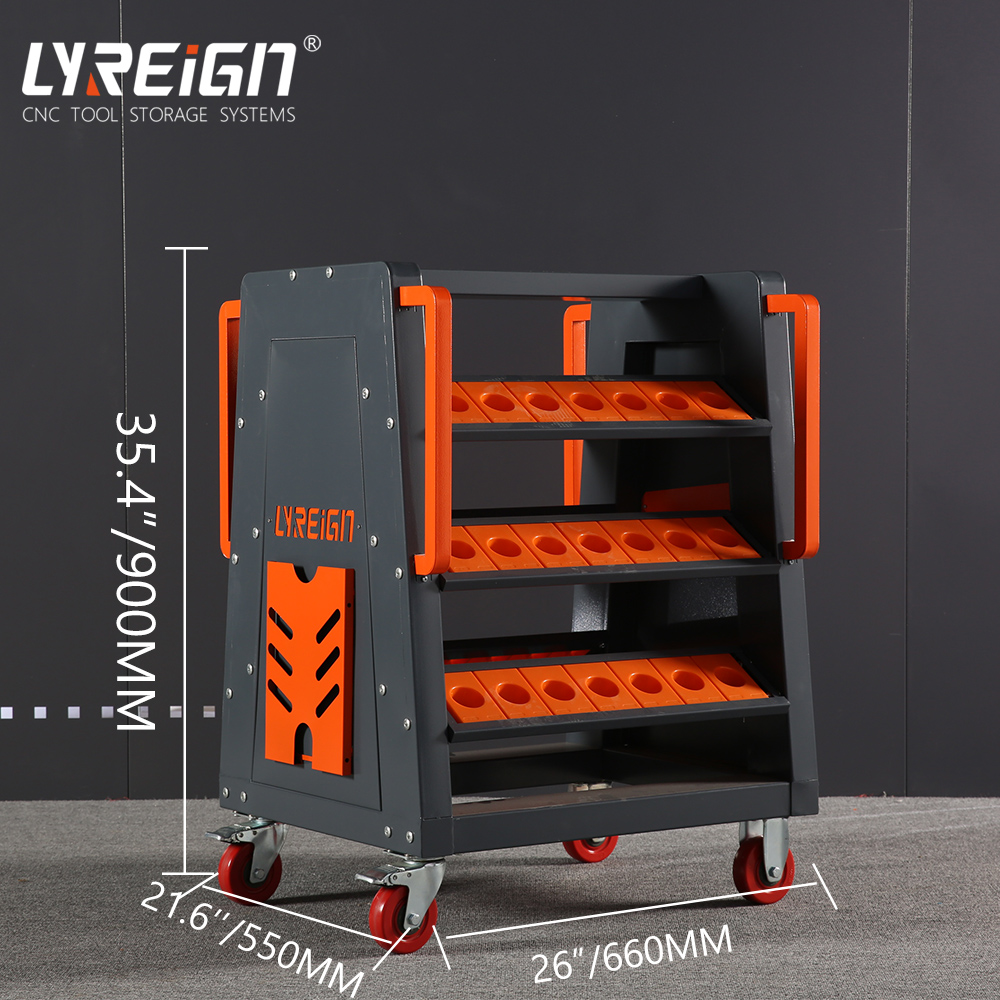 The entire cnc tool holder cart. There is a tray on the top with a space in the middle, which can better accommodate various parts and classify them. The whole body is pickled and phosphated, which makes the CNC tool rack have better wear resistance, color rendering and smoothness. There are also two directional wheels and two swivel wheels with positioners, all of which are non-slip noise-reducing rubber wheels. It is convenient for you to use and will not cause trouble due to the random movement of cnc tool carts. You can adjust the knife holder to be used according to different cnc holders models. For example CAT series 30/40/50, BT series 30/40/50, HSK series 40/50/63/100.

LYREIGN DJ105AC-6 cnc tool holder cartDetails


Novel design: cnc machine tool holders adopt cold-rolled steel plate integrated bending technology, this process can make cnc tool holder carts have greater load-bearing capacity
Simple and stable operation: The cnc tool holder storage rack is equipped with two directional wheels and two universal wheels with locks, both of which are wear-resistant and noise-reducing rubber wheels, which are easy to move and will not slip due to the problem of the center of gravity
Versatile: factories, workshops, warehouses, warehouses... the possibilities are endless! With the LYREIGN series, you can choose the products that are right for you and help you work better.
The original LYREIGN range comes with a packing list and installation instructions, and in minutes you'll be happy to have a new partner
After-sales guarantee: If you have any questions, please contact us in time, we will provide you with various solutions within 24 hours for your reference
Brand
LYREIGN
ltem No.
RGT-DJ105AC-6
model
HSK40/HSK50/HSK63/HSK100/BT30/BT40/BT50
capacity
HSK40 48CAP
HSK50 48CAP
HSK63 42CAP
HSK100 30CAP
CAT/BT/SK30 60CAP
CAT/BT/SK40 42CAP
CAT/BT/SK50 30CAP
product size
26"*21.6"*35.4"
Material
Cold rolled steel plate
Item Weight
81pounds
color
orange grey
Caster Type
Rubber Casters
MOQ
1 set
Packaging
Carton
Assembly Required

yes
Country of Origin
China
Manufacturer
LYREIGN
Parts compartment storage cabinet



Pre-installed cnc holders Storage System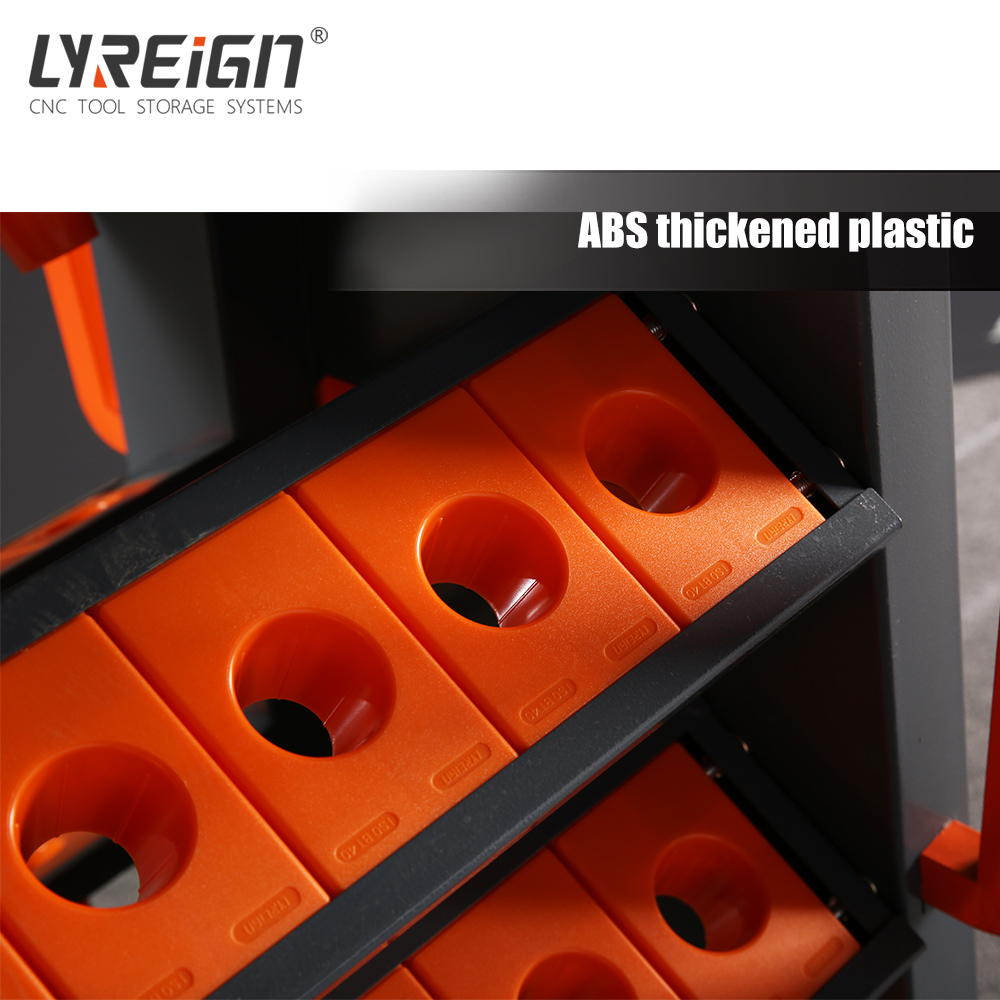 Wear-resistant and noise-reducing rubber wheels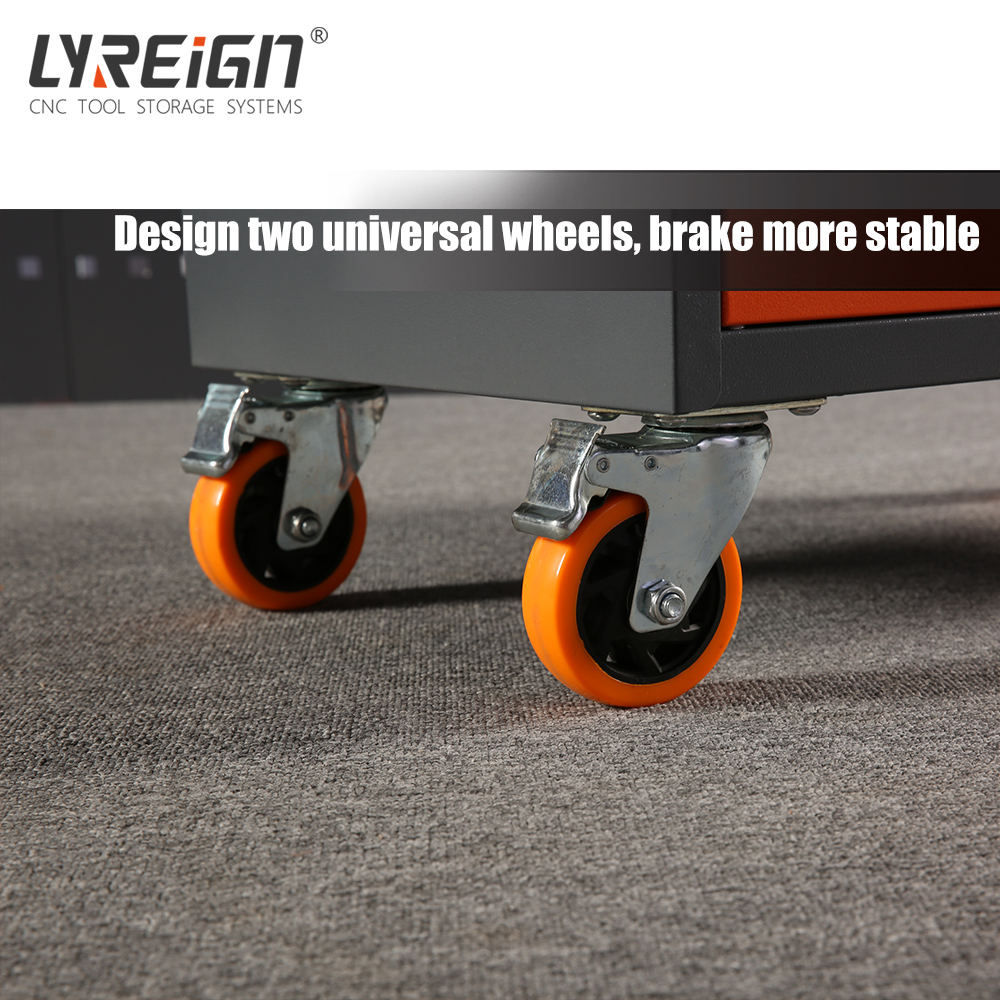 Please feel free to give your inquiry in the form below. We will reply you in 24 hours.