>
>
>
LYREIGN CNC Workshop Tool car Tool handle car can move double-decker drawers
LYREIGN CNC Workshop Tool car Tool handle car can move double-decker drawers
Brand :LYREIGN
Product origin :China
Delivery time :negotiate
Supply capacity :supply on demand
1. Different types of MTT CNC tool carts have different item storage methods and CNC racks. Buy the right CNC tool cart for your needs and it will perfectly match your job. MTTADD CNC tool trolley is very suitable for various machinery companies, maybe because of good quality and favorable price? In addition, our products are available from stock, if necessary, we can arrange delivery for you at any time. The CNC tool cart is small in size, easy to move, and has a strong load-bearing capacity, which is suitable for moving and pulling around the CNC machine tool. It doesn't get in the way of your work and doesn't take up much space.

2. The design of this mobile CNC tool cart is very creative. Throughout the tool cart organizer, you can store bulky tools, bulk CNC tool holders, double drawer design with safety locks for your privacy, drawings on the side and more. Now there are often white or blue CNC tool carts for sale on various platforms at home and abroad. However, their cnc tool carts are of average quality. Of all the products, their products tend to be the cheapest. However, LYREIGN does not produce Alibaba's most expensive products. High quality and low price, only the most cost-effective products! ! !

3. The mobile CNC tool cart has two directional wheels and two swivel wheels for quick movement, and two brakes help hold your tool cart in place. And the four wheels are non-slip and wear-resistant rubber wheels, using high-quality accessories to avoid some customers mentioning that the CNC tool cart makes noise when it moves, the wheels are too hard, and the tools are stored on the CNC tools. The cart will shake together when moving, which is very uncomfortable. Safety. And our product has perfectly suppressed all the mentioned problems.
LYREIGN MTTADD CNC tool car is made of high quality spcc cold rolled steel sheet bent in one piece. Using this technology can greatly improve the structural strength of NC lathe. The upper layer is equipped with CNC tool holder storage rack, convenient for you to quickly store and change the tool, beautiful and generous. The side has a push and pull handle and file bag, the overall pickling phosphating treatment, greatly increased the rust and wear resistance. And, LYREIGN CNC tool car MTT series can adapt to any scenario, any machine tool, cost-effective, and can be purchased in bulk, convenient for your work. And the quality of LYREIGN CNC tool car is much better than the big platform sales of blue and white CNC tool car. After all, it's not a myth that weight equals mass. Our products are smaller in size than our competitors, but almost the same weight, which shows the high quality of LYREIGN products.

LYREIGN MTTADD NC tool holder Dolly detailed introduction



LYREIGN MTT tool car is small and easy to operate, but CNC tool car can store and transfer heavy tools, and because of its small size, easy to move, CNC tool car has a wide range of applicability, as long as the place you use is flat, then he can be moved anywhere.



LYREIGN MTTADD CNC tool rest using free installation of CNC tool rest storage rack, we pre-install square ABS nail for you, after you receive the goods, just according to experience or video, you can easily assemble all the parts.

The bottom two layers of drawers of this new product ADD can store your documents or large tools. The drawers are equipped with safety locks, so valuables will not be lost


Easy to move :LYREIGN CNC tool car features two directional wheels and two universal wheels. In order to help the movement of CNC lathe, the four wheels are anti-skid and wear-resistant rubber wheels, and our company has made two improvements. Very good quality, very low noise.



Packaging Method: After summarizing the experience of LYREIGN products, the original carton is specially packed with fumigation-free adhesive strip plywood. By increasing the protection of CNC tool vehicles, road and logistics companies can also be protected from transportation damage. Let you receive flawless products.



Brand presentation: The LOGO can be seen on the side or front of all LYREIGN products, which is our company's exclusive LOGO and an important distinction between piracy and not, and our products are patented.



Sufficient inventory: Our company has 3 local warehouses, and each warehouse is stored according to product classification. The total area of the warehouse can reach about 3000 square meters. In addition, our warehouse has taken waterproof and moisture-proof measures in advance to ensure the safe storage of each product. In addition, our products turn around quickly, so each item won't be in the warehouse for a long time.



Easy installation: the original cnc tool rest car, cnc tool rest clip and other products have packing lists, we (LYREIGN) products on YouTube and Bilibili have installation videos, you can search (LYREIGN + product model) according to your needs to find the installation video you need, whenever you buy our products, I will send you the relevant installation videos. You'll have a new partner soon enough



After-sales guarantee: The shelf life of all the company's products is 3 years. If you have any questions, please do not hesitate to contact us. Our Chinese hours are from 8 am to 12 PM. If you do not reply in time for you. Please rest assured that LYREIGN will provide you with a variety of solutions within 24 hours for your reference.

Brand
LYREIGN
ltem No.
RGT-MTT-ADD
model
HSK63/BT30/BT40/BT50


HSK63 14CAP
CAT/BT/SK30 20CAP
CAT/BT/SK40 14CAP
CAT/BT/SK50 10CAP
product size
25"*13.7"*29.5"
Material
Cold rolled steel plate
Item Weight
37pounds
color
orange grey
Caster Type
Rubber Casters
MOQ
1 set
Packaging
Carton
Assembly Required

yes
Country of Origin
China
Manufacturer
LYREIGN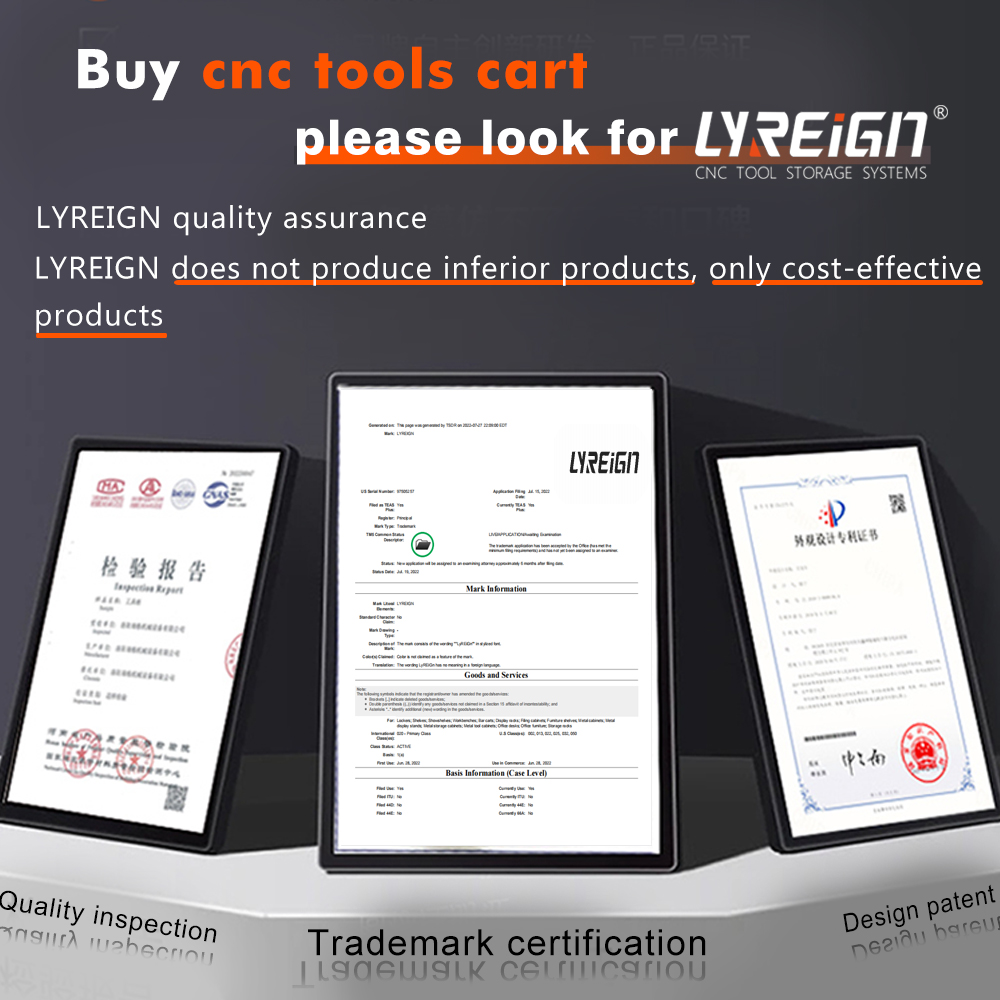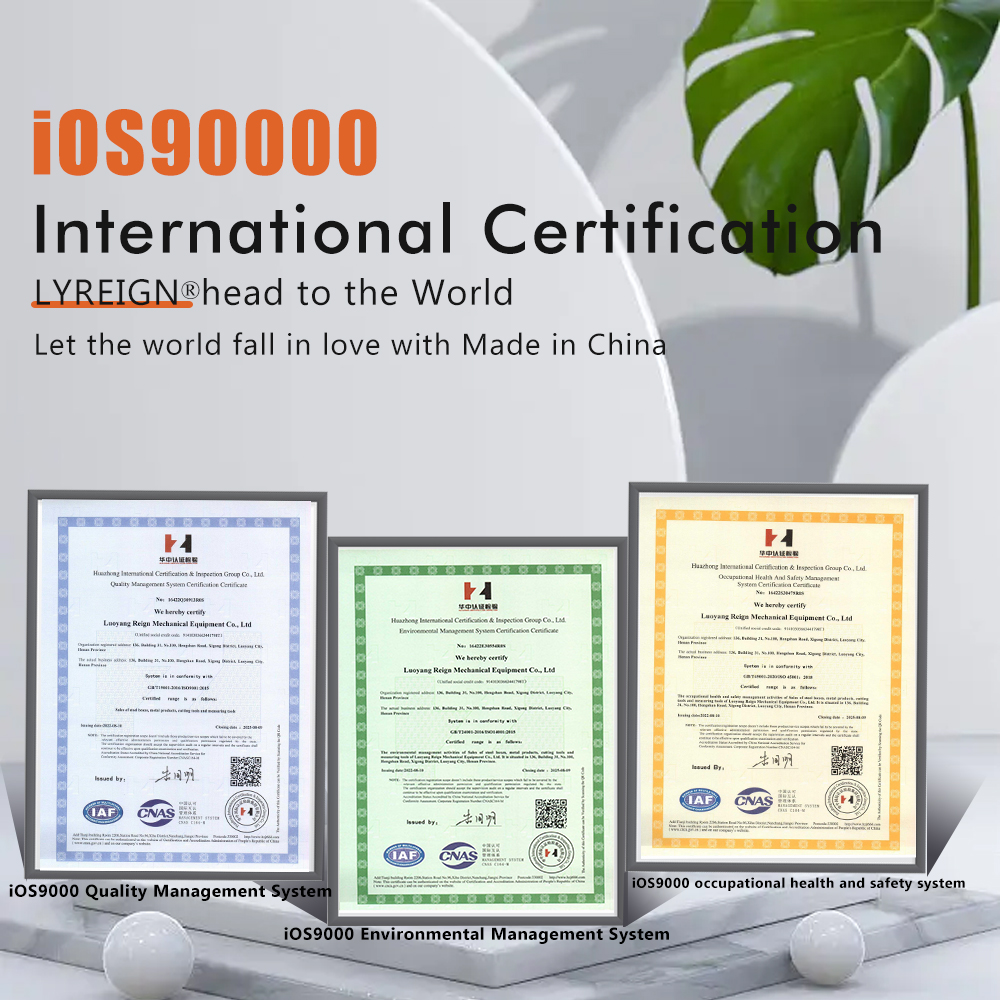 Please feel free to give your inquiry in the form below. We will reply you in 24 hours.