>
>
>
LYREIGN LFPC03P Hanging Industrial Computer Mobile Computer Cabinet
LYREIGN LFPC03P Hanging Industrial Computer Mobile Computer Cabinet
Brand :LYREIGN
Product origin :China
Delivery time :negotiate
Supply capacity :supply on demand
1RGT-LFPC series all steel computer cabinet after pickling phosphating treatment, make all steel computer cabinet more smooth and wear-resistant. At the same time, protect the appearance of the computer from any collisions, due to this treatment makes it easier for you to clean the steel computer cabinet. And the steel computer cabinet adopts the integral bending technology and laser cutting technology, so that the four corners of the steel computer cabinet are smooth and burr free, and will not cause physical harm because of the cutting problem.

2. Steel computer cabinet adopts reinforced integrated metal handle, which extends backward, in line with ergonomic principle and effectively protects the waist. Steel computer cabinet height design is reasonable, will not be a long time to operate the computer and bring a burden to your waist. LYREIGN pays great attention to these details, and these are LYREIGN's enduring and increasingly powerful winning techniques.

3. When the steel computer cabinet is updated, LYREIGN will provide you with a cooling fan inside the cabinet. And is USB interface, directly plug into the host socket can be used. So even in the summer, LYREIGN's steel computer cabinet doesn't stop working because of heat dissipation.
LYREIGN LFPC03P Rugged Industrial computer cabinet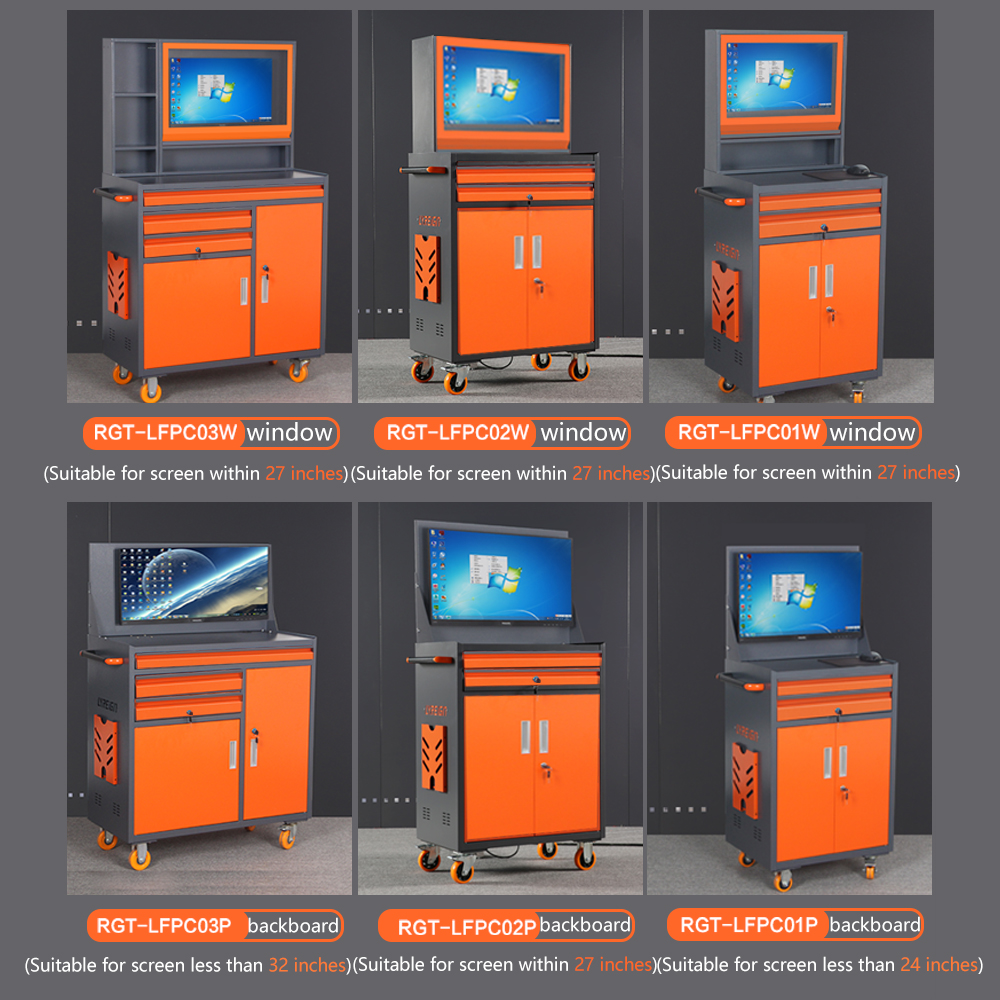 LYREIGN LEPC series all-steel computer cabinet is a new all-steel computer cabinet. It protects your computer screen from bumps and dust. You can put some files on the desktop for reference when operating the computer. Two drawers are reserved, and the upper drawer can hold the keyboard and mouse. The lower layer can be DIY any size. You can push and pull the steel computer cabinet anywhere, because for the steel computer cabinet we have two spinning wheels and two directional wheels, which are non-slip and noise reduction rubber wheels. Push-pull installation is stable and efficient. The combination of orange and gray is bold and fresh. The bottom cabinet is equipped with a cooling fan, which can effectively help the computer case heat dissipation.
LYREIGN LFPC03P Industrial Computer Cabinet detailed introduction
1. The LYREIGN LFP03P Mobile Computer Cabinet comes with a screen protector covering up to 32 inches of computer screen, three drawers that can hold a printer below without taking up space, two layers of small drawers that can store files or gadgets and rubber protection for all line holes in the mobile computer cabinet. While ensuring the safety of the mobile computer cabinet, it also ensures that the computer wiring harness will not be damaged or leaked.
2. The hanging panel design increases the area of the desktop, allowing a clearer view of the display screen, which is convenient for staff to use. In the desktop area, you can place documents and other materials on it for reference when using the computer.
3. Mobile computer cabinet According to the feedback of the majority of users, the drawer is specially designed and installed in the mobile computer cabinet, the size can be DIY, convenient for you to place and classify some small parts or mobile phones and other valuable items
4. The mobile computer cabinet is made of high quality SPCC cold rolled steel plate, which is bent and formed as a whole. This process can effectively increase structural strength and protect your computer from damage. Laser cutting technology ensures that the corners are free of burrs that will not harm your body.
Widely used in: factory, workshop, warehouse, garage...... The possibilities are endless! With the LYREIGN series, you are completely free to choose the right product for your tool size and shelf space. If not, please let us know that your valuable comments are a beacon for us to move forward

Sufficient inventory: Our company has 3 local warehouses, and each warehouse is stored according to product classification. The total area of the warehouse can reach about 3000 square meters. In addition, our warehouse has taken waterproof and moisture-proof measures in advance to ensure the safe storage of each product. Plus, our products turn around quickly, so each item doesn't sit in the warehouse for a long time.

Brand presentation: The LOGO can be seen on the side or front of all LYREIGN products, which is our company's exclusive LOGO and an important symbol to distinguish between pirated and non-pirated products. Our products are patented products.

Easy installation: the original CNC tool rest car, CNC tool rest clip and other products have packing lists, our (LYREIGN) products have installation videos on YouTube and Bilibili, you can search according to your needs (LYREIGN + product model) to find the installation video you need, whenever you buy our products, I will send you relevant installation videos. You'll have a new partner soon enough

After-sales guarantee: The shelf life of all products of the company is 3 years. If you have any questions, please do not hesitate to contact us. Our working hours in China are from 8 am to 12 PM. If you don't get back to you. Please be assured that LYREIGN will provide you with a variety of solutions within 24 hours for your reference.

| | |
| --- | --- |
| Brand | LYREIGN |
| ltem No. | RGT-LFPC01P |
| product size | 22.8"*17.7"*52.5" |
| Material | Cold rolled steel plate |
| Item Weight | 114pounds |
| color | orange grey |
| Caster Type | Rubber Casters |
| MOQ | 1 set |
| Packaging | Carton |
| Assembly Required | yes |
| | |
| Country of Origin | China |
| Manufacturer | LYREIGN |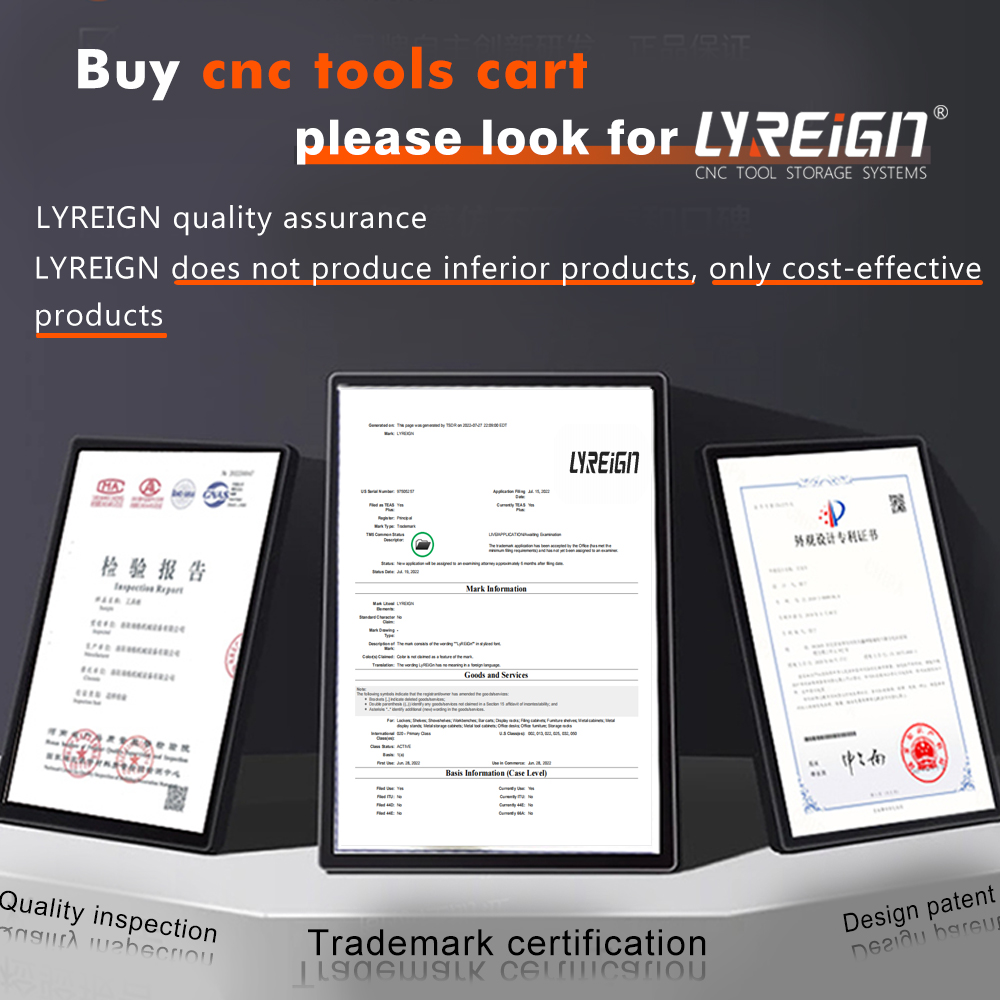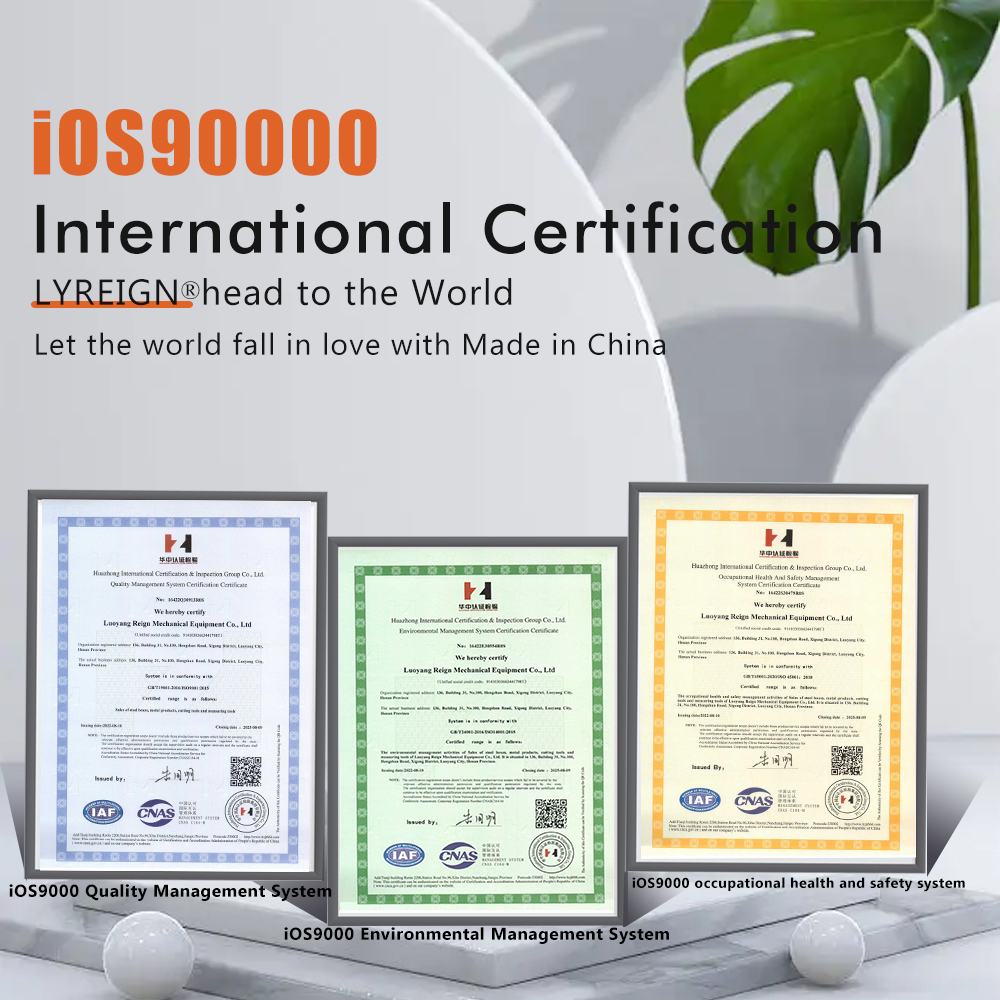 Please feel free to give your inquiry in the form below. We will reply you in 24 hours.