>
>
>
CNC Work Statron Portable Workbench
CNC Work Statron Portable Workbench
Brand :LYREIGN
Product origin :China
Delivery time :negotiate
Supply capacity :supply on demand
1.LYREIGN SDTB1C CNC work statron Square ABS Tool Holder is made of high-quality ABS material, which can effectively reduce the impact of CNC tool holder on Portable Workbench.

2.SDTB1C steel heavy duty workbench with drawers can bear a weight of 1500kg. For the safety of you and the cnc tool, the diy workbench with drawers has reserved holes for installing expansion bolts for you to choose the position to fix the position of the CNC work statron

3.The difference between SDTB1C metal workbenches with drawers and SDTC1C is that the lower part of metal workbenches with drawers can store bulky tools
LYREIGN SDTB1C CNC work statron large amount of cnc tool holder storage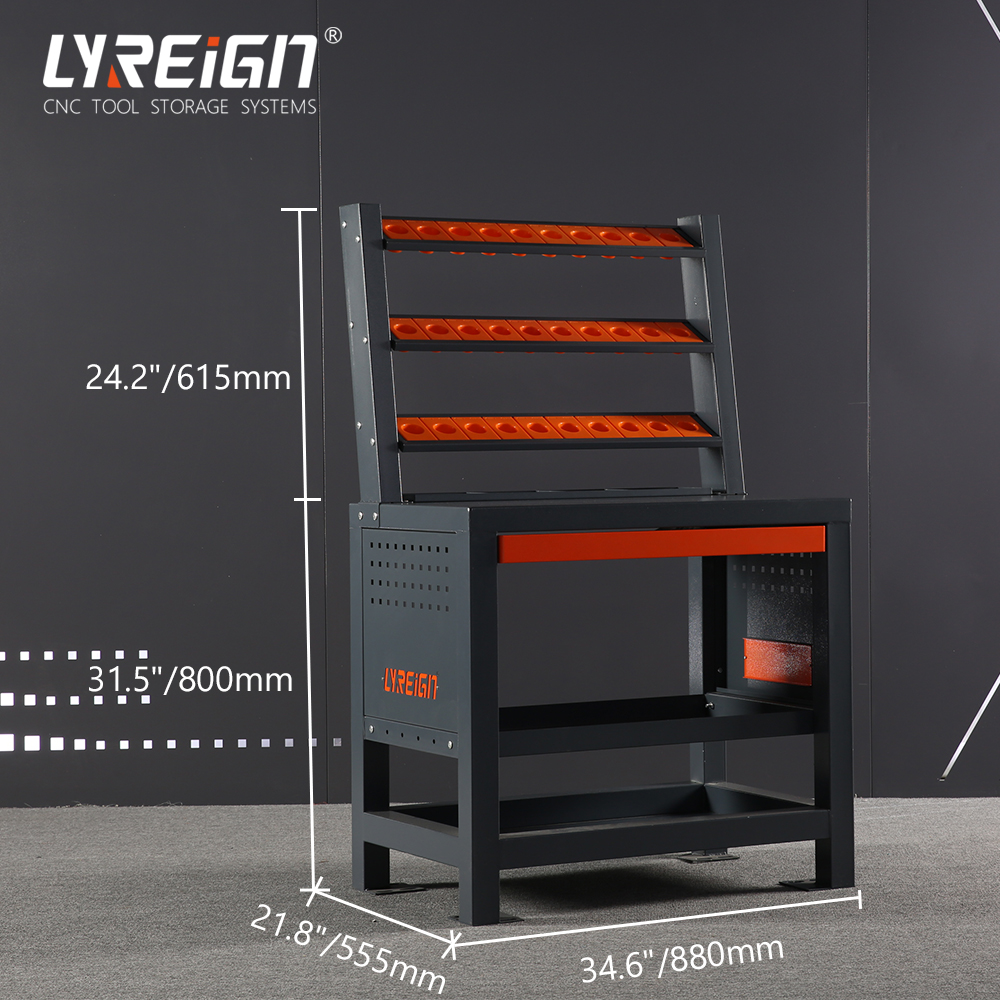 LYREIGN SDTB1C CNC work statron has different load-bearing requirements in different positions. Using 1.8-2.5MM SPCC cold rolled steel plate. The upper part is composed of multiple rows of cnc tool holder storage racks, which can store a large number of cnc tool holders that are used many times. The workbench with drawer can be equipped with a lock knife holder, DIY size drawer, consumables can be neatly arranged and sorted, and some bulky large tools can be stored in the lower part, you can rest assured that it will not be damaged by the weight of your tools. Side with square hole back panel. LYREIGN presents you with 10 hooks

LYREIGN SDTB1C CNC work statron detailed description
Convenient and fast: CNC work statron is designed for you to control the CNC machine tool conveniently, and the Portable Workbench is specially designed on the CNC work statron desktop to facilitate you to quickly access the frequently used diy workbench with drawers, and the partition below can be convenient for you to place bulky tools, and don't be afraid Separator falls off
The side of the CNC work statron is designed with a square hole back plate, you can easily attach the hooks to the side of the Portable Workbench to hang some commonly used tools or other parts
CNC work statron specially designed and installed drawers in the Portable Workbench according to the feedback of the majority of users, and can be DIY size, so that you can easily place some small parts or valuable items such as mobile phones.
Large storage capacity: According to the conventional cnc tool holder size design, our CNC Tool Storage Range can accommodate more cnc tool holders to the greatest extent, because the double door design is more convenient for you to use cnc tool holders. If you have a special cnc tool holder, please let us know, we will provide you with the best match
Brand
LYREIGN
ltem No.
RGT-SDTB1C
model
HSK40/HSK50/HSK63/HSK100/BT30/BT40/BT50
capacity
HSK40 36CAP
HSK50 36CAP
HSK63 30CAP
HSK100 21CAP
CAT/BT/SK30 39CAP
CAT/BT/SK40 30CAP
CAT/BT/SK50 21CAP
product size
21.8"*34.6"*55.7"
Material
Cold rolled steel plate
Item Weight
132pounds
color
orange grey
MOQ
1 set
Packaging
Carton
Assembly Required

yes
Country of Origin
China
Manufacturer
LYREIGN
LYREIGN SDTB1C CNC work statron free installation cnc tool holder storage rack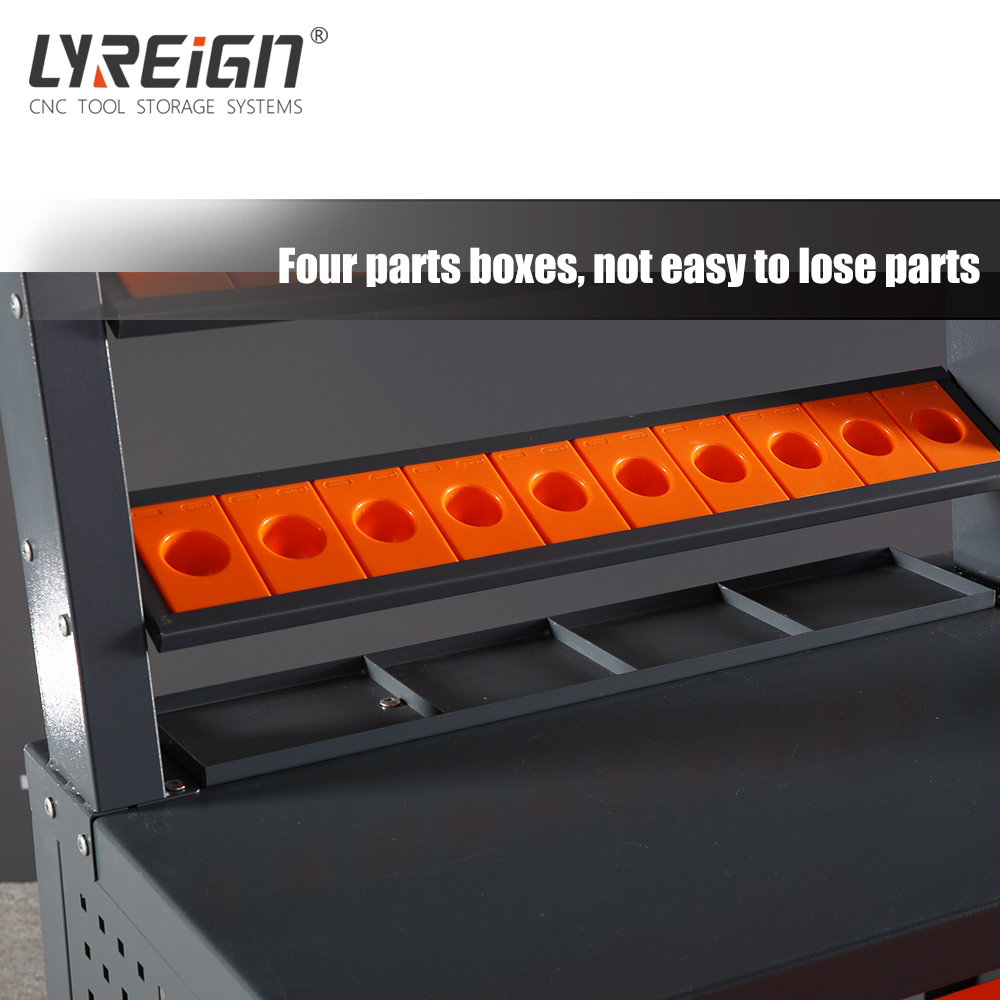 LYREIGN SDTB1C CNC work statron integrated large drawer without partition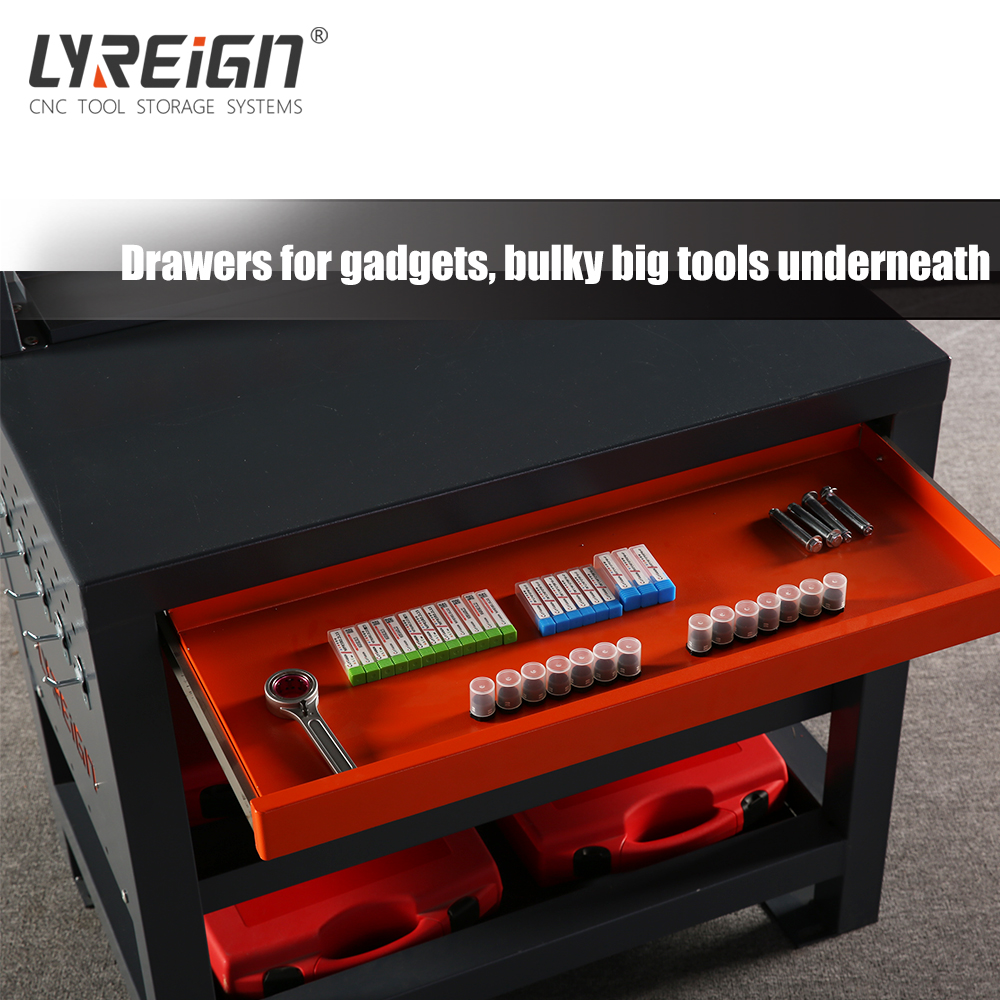 LYREIGN SDTB1C CNC work statron can be equipped with tool tightening fixture and has reserved installation position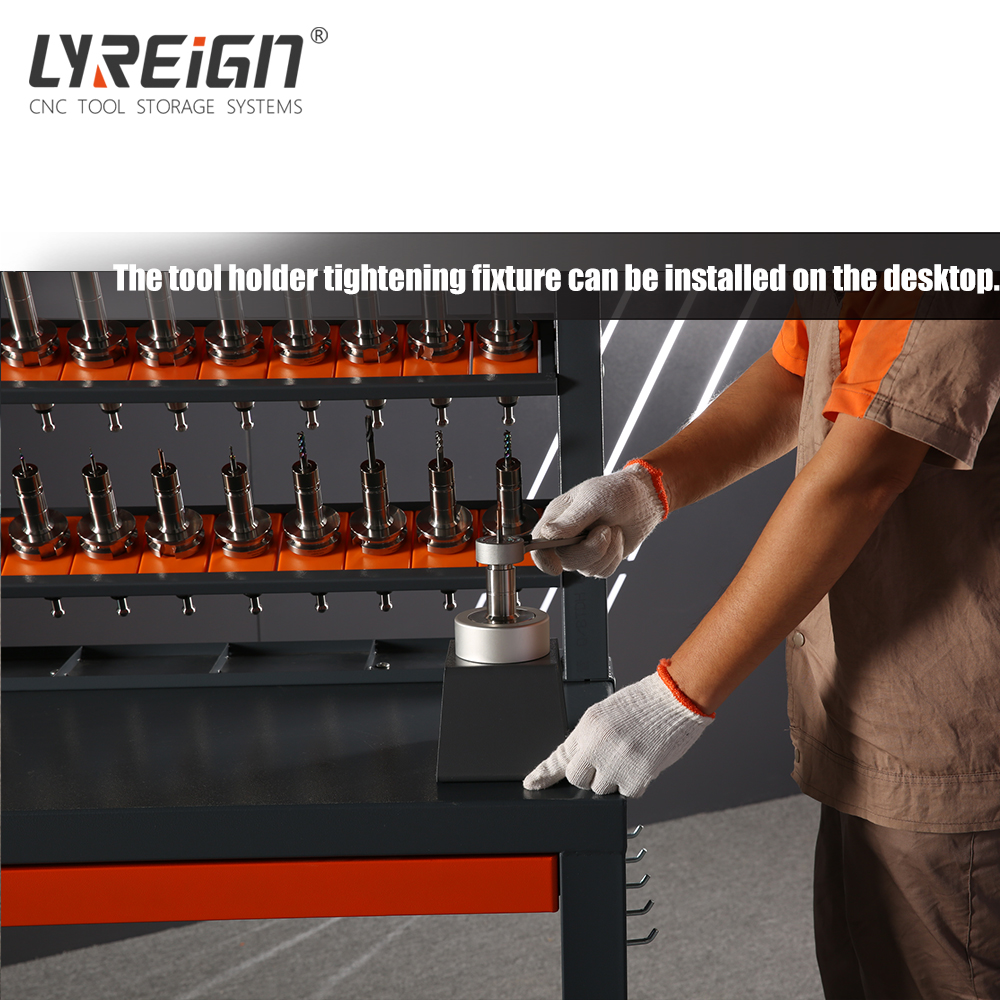 Please feel free to give your inquiry in the form below. We will reply you in 24 hours.