>
>
>
CNC Rolling Tool Storage Tools Storage Cart
CNC Rolling Tool Storage Tools Storage Cart
Brand :LYREIGN
Product origin :China
Delivery time :negotiate
Supply capacity :supply on demand
1. LYREIGN J06C cnc rolling carts are developed according to the problems summarized in the daily work of the factory, and are made of high-quality thickened cold-rolled steel
2. This cnc tool cart can solve the problems of slow replacement of common cnc tool holders and hard to find models. We directly arrange a cnc tool holder storage rack for you on the desktop, which is convenient for you to use, and the desktop can operate some electronic devices as usual. no impact
3. LYREIGN's cnc roling carts have always been customer-oriented. Every cnc tool carts is the product of intensive cultivation, but there are still defects waiting for you to discover and give feedback. Only your feedback can provide energy for our progress.
LYREIGN J06C cnc tool carts All-in-one cnc roling cart and tool carts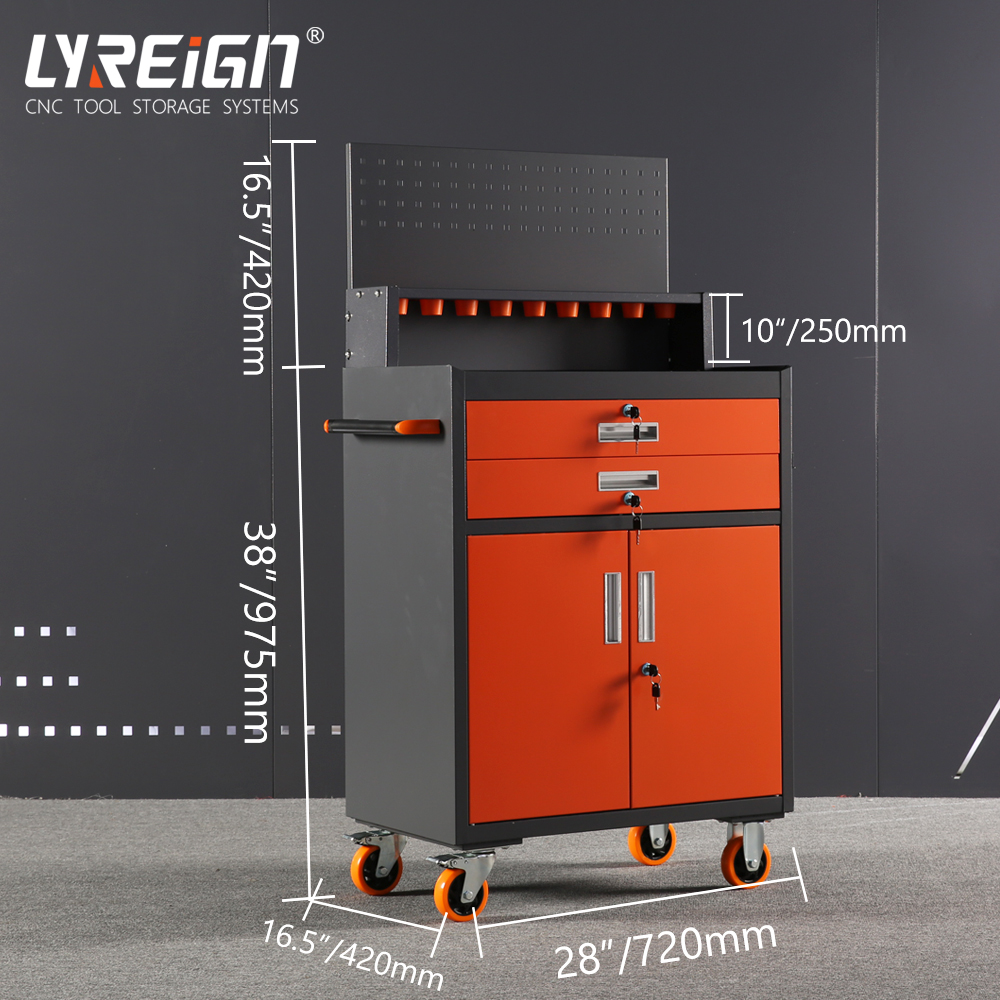 J06C cnc tool reling carts are welded by cold-rolled steel integral bending technology. The desktop is proportionally equipped with a CNC Tool Holder storage rack and a square-hole backplate for easy installation of tools such as hooks. Beautiful and elegant, can place various items or operate various equipment. There are reinforced integrated handles and file pockets on the side, and the acid washing and phosphating treatment greatly increases the rust resistance and wear resistance. Large-capacity lockers provide ample storage space for your tools while letting you sort them.

LYREIGN J06C cnc roling cart detail description


The main body of our J06C cnc tool carts is made of high-quality thickened cold-rolled steel, and the integrated bending technology can increase the load-bearing capacity of the cnc beta tools cart and make it more durable.
The square hole backboard of cnc tool carts can be your gadgets, common tools are placed in conspicuous places, and they are well organized so that you can use them at any time
The cnc carts desktop is designed with a cnc tool holder storage rack, commonly used tool holders are placed on the desktop, you can see them at any time, and it is easy to replace, but this design does not affect your operation of computers and other equipment on the desktop
The tool cart cabinet is equipped with DIY compartmented drawers and cnc tool holder storage cabinet, this design will not let you have nowhere to put the tool handle because of many
The original LYREIGN range comes with a packing list and installation instructions, and in minutes you'll be happy to have a new partner
After-sales guarantee: If you have any questions, please contact us in time, we will provide you with various solutions within 24 hours for your reference.

Brand
LYREIGN
ltem No.
RGT-J06C
model
HSK40/HSK50/HSK63/BT30/BT40/BT50
capacity
HSK40 28CAP
HSK50 28CAP
HSK63 26CAP
CAT/BT/SK30 30CAP
CAT/BT/SK40 26CAP
CAT/BT/SK50 20CAP
product size
28"*16.5"*54.5"
Material
Cold rolled steel plate
Item Weight
108pounds
color
orange grey
Caster Type
Rubber Casters
MOQ
1 set
Packaging
Carton
Assembly Required

yes
Country of Origin
China
Manufacturer
LYREIGN
cnc tool carts desktop can store cnc tool holder and can operate computer equipment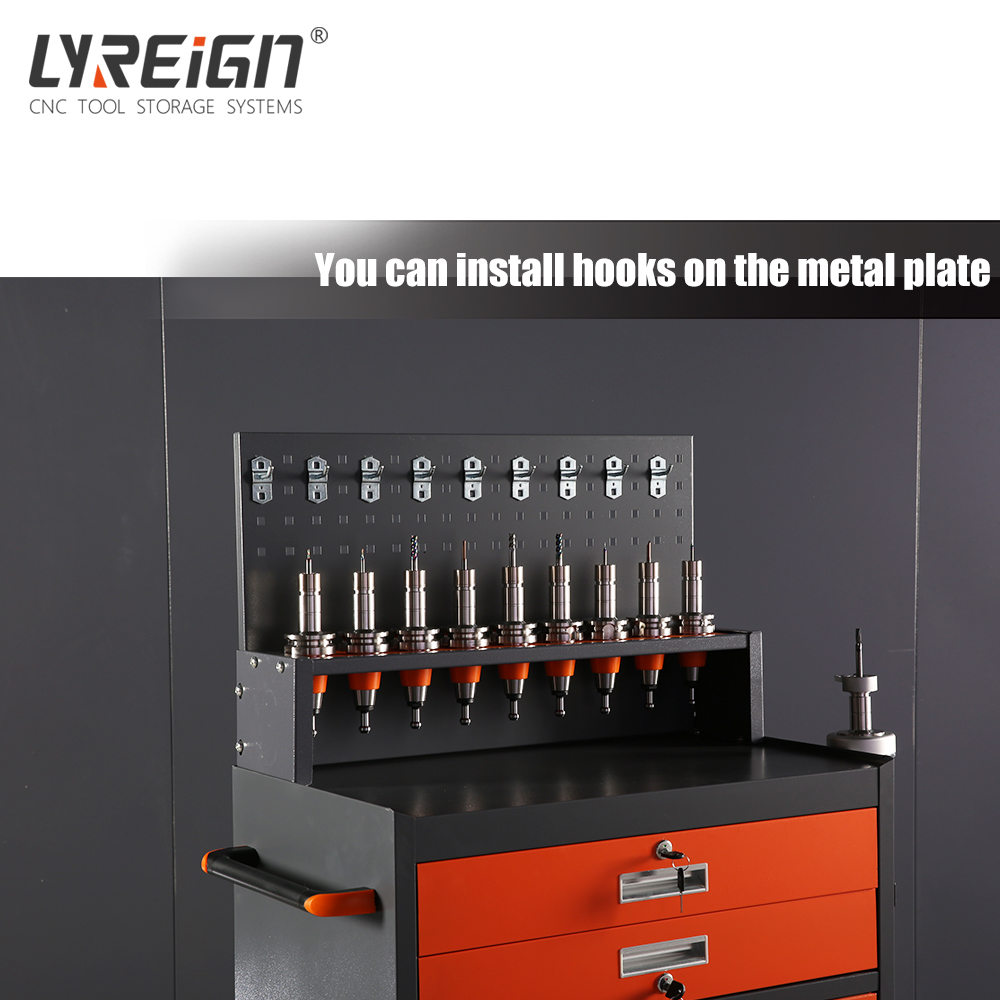 DIY size drawer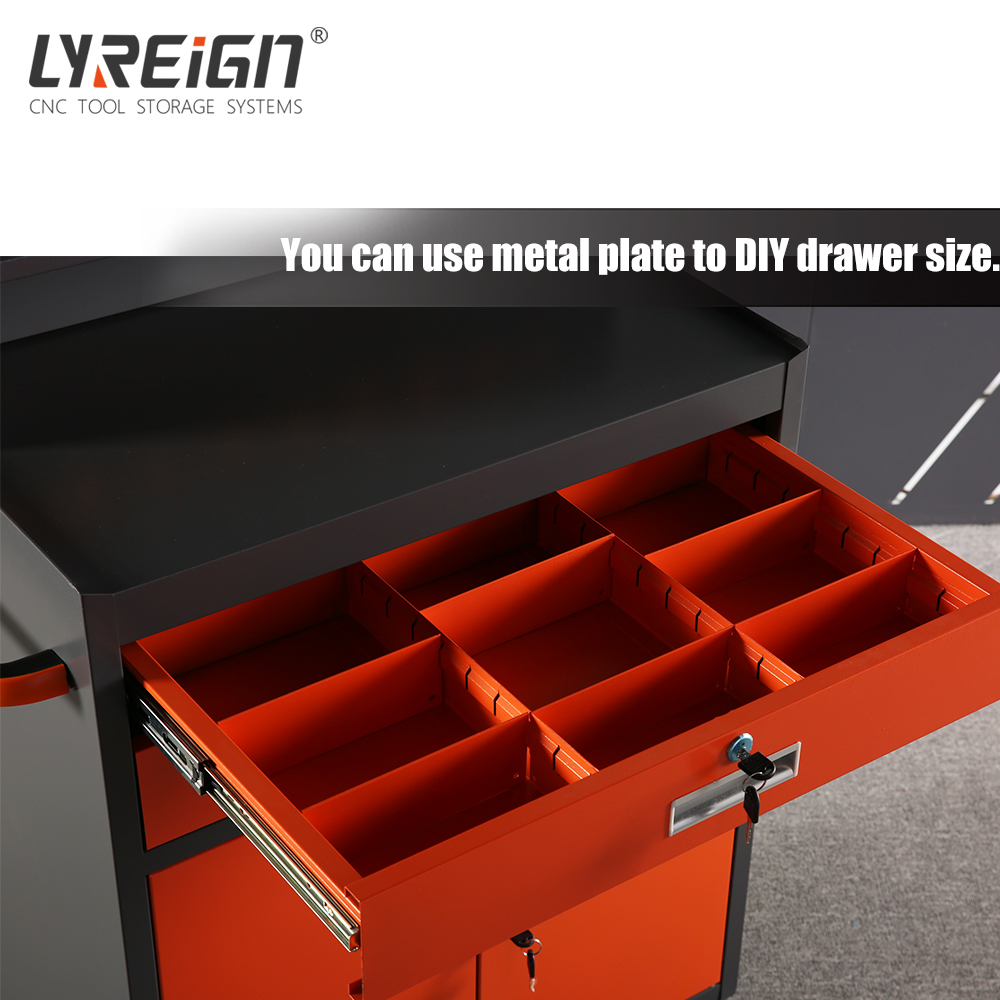 Cabinets can store more cnc tool holders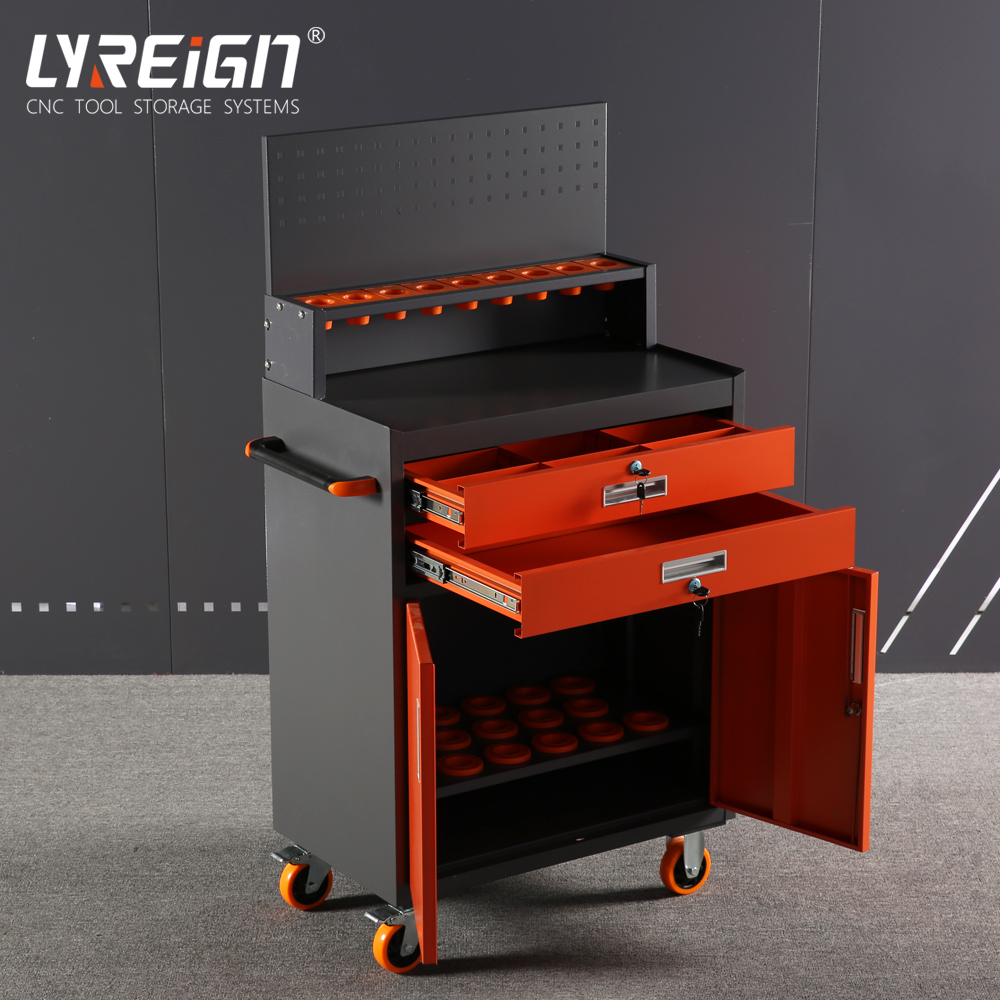 Please feel free to give your inquiry in the form below. We will reply you in 24 hours.